Wahl Wet N Dry Nasal Trimmer - Satin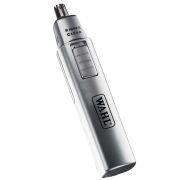 Wahl Wet N Dry Nasal Trimmer - Satin
Wahl • 43917556055 • 0043917556055 • 06-03-2013 • 5560-500 • Men • Tools • Body Groomers.
Remove unwanted hair with the Wahl Wet N Dry Nasal Trimmer - Satin
The product and pricing data may differ from the on on the merchant's website. Please always check the prices and availability before ordering. This website cannot be held responsible for any data discrepancy.