Veloce 3800 Rubberised - Black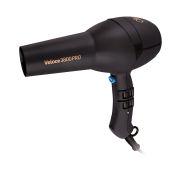 Veloce 3800 Rubberised - Black
5060107473867 • 5060107473867 • 01-01-2011 • suk134 • Women • Hair Styling • Hair Dryer.
This Diva Professional Veloce 3800 is a sleek and stylish rubberised hairdryer that promises high performance salon grade quality when it comes to drying and styling your hair
The product and pricing data may differ from the on on the merchant's website. Please always check the prices and availability before ordering. This website cannot be held responsible for any data discrepancy.