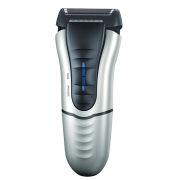 Braun 150S-1 Shaver
Braun • 4210201047278 • 4210201047278 • 01-01-2012 • BRA150-1 • Men • Tools • Shave • Electric Shaving.
The Braun 150S-1 Shaver has a sleek and stylish look and is designed to give you a smooth and close dry shave
The product and pricing data may differ from the on on the merchant's website. Please always check the prices and availability before ordering. This website cannot be held responsible for any data discrepancy.