Trunki Yondi Travel Pillow - Bert - Blue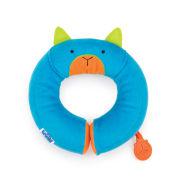 Trunki Yondi Travel Pillow - Bert - Blue
5055192201426 • 5055192201426 • 21-05-2014 • 0142-GB01 • Christmas,Birthday • Toddler,Child • Blue.
Ensure your little one always travels in complete comfort with the Trunki Yondi Travel Pillow in Bert the Cat
The product and pricing data may differ from the on on the merchant's website. Please always check the prices and availability before ordering. This website cannot be held responsible for any data discrepancy.