ego Professional Ego Twist Curling Iron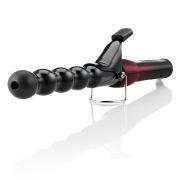 ego Professional Ego Twist Curling Iron
ego Professional • 610370682661 • 0610370682661 • 31-05-2014 • EGO-SW0015 • Women • All Hair Types • Hair Styling • Hair Wand,Hair Waver.
Designed to give you show stopping curls the ego Professional Ego Twist Curling Iron has a innovative four bobble design which works to form perfect tresses
The product and pricing data may differ from the on on the merchant's website. Please always check the prices and availability before ordering. This website cannot be held responsible for any data discrepancy.