ego Professional Ego EVOLVE Hairdryer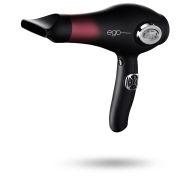 ego Professional Ego EVOLVE Hairdryer
ego Professional • 0700729253472 • 0700729253472 • 01-01-2014 • EGO-HD003 • Women.
Whatever your desired hairstyle create it with the ego professional Ego EVOLVE Hairdryer
The product and pricing data may differ from the on on the merchant's website. Please always check the prices and availability before ordering. This website cannot be held responsible for any data discrepancy.